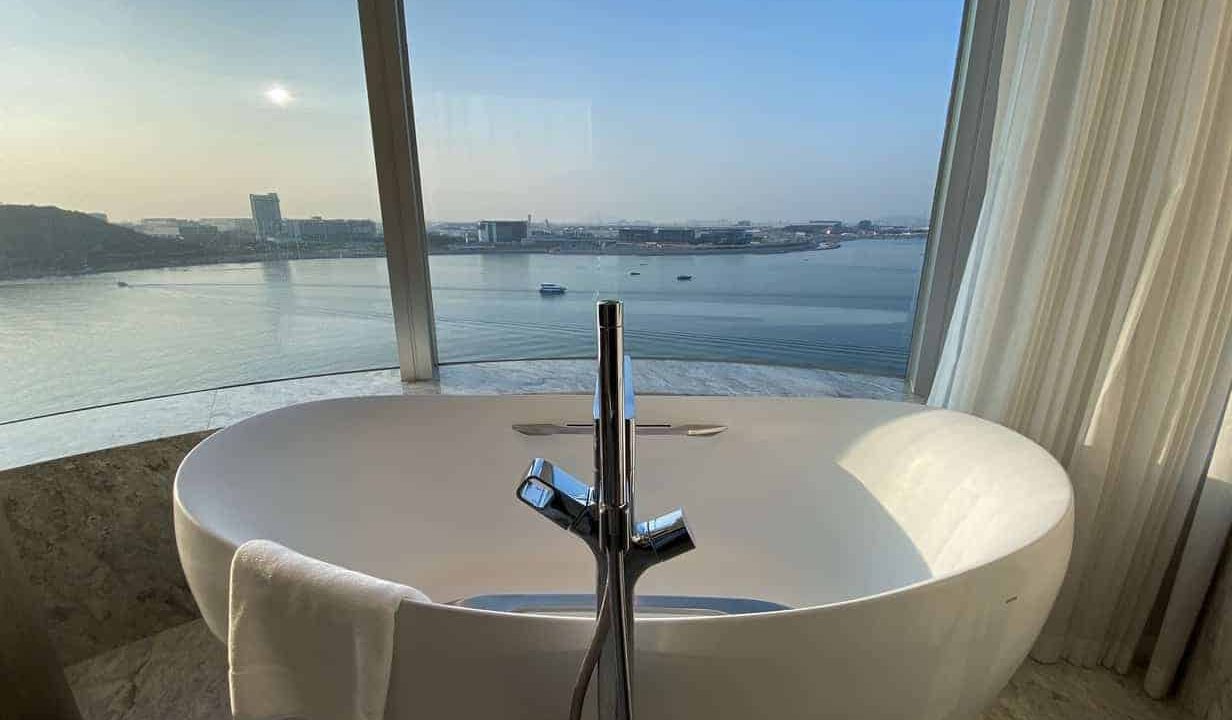 🔥🔥 [Instant check-in report on the opening day of Sheraton Dongyong Hotel]🔥🔥
The Sheraton Shimao Hotel in Tung Chung officially opened today on December 1st! One side of the hotel faces the sea view, and the other side is backed by the mountain view. Among them, there are suites with a 180-degree panoramic sea view. You can check the check-in report immediately below!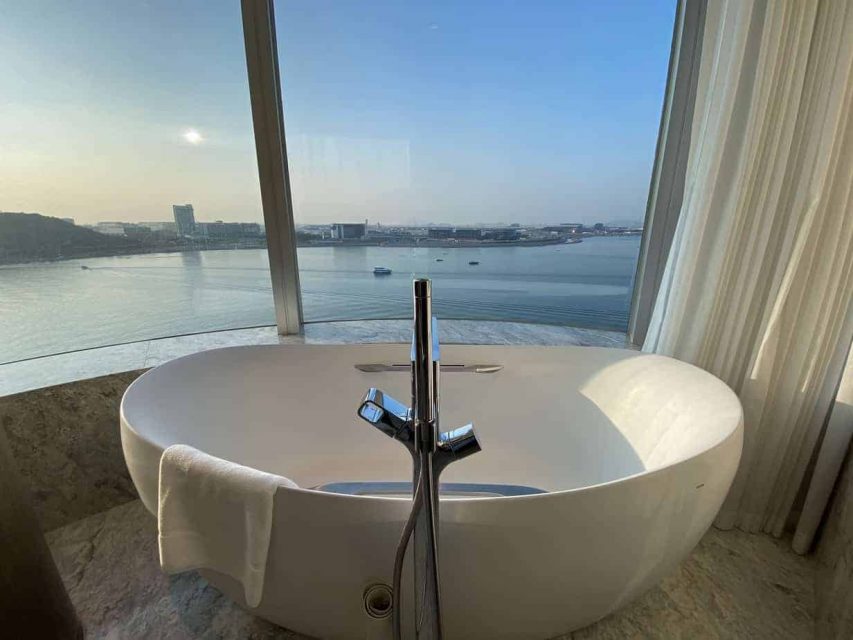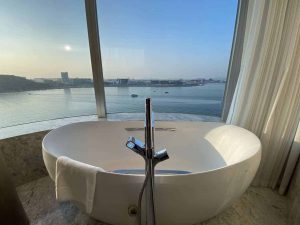 Room introduction
The most detailed deluxe room is 280 square feet, no bathtub or sea view. Of course, there are requirements for staying in a hotel. If you can afford to upgrade to the suite, it looks like an executive sea-view suite tonight, with an area close to 500 square feet, but starting from $2,600 per night, including the Executive Lounge, breakfast and cocktail, and a wide variety of snacks and sweets. , The price is not worth it, and everyone is good enough to win!
Think of a scene again? It must be the first luxury sea-view suite in the picture. The area is finally more than 600 feet. Although it is not too big compared to other hotels, the toilets are very beautiful with multiple check-in spots. The bathtub faces the airport with sea views. This is the first room for the time being. Although IKEA has not yet opened the reservation, Haocai has friends who have been upgraded to one of the two luxurious sea-view suites in the hotel!
facility
There is a gym room facing the sea view and an infinity heated swimming pool on the 3rd floor. Although it is really finer than the like, it really takes two swims to get to the opposite side, but at sunset time, it's almost positive to watch the sunset, but The swimming pool is currently not open due to the epidemic.
restaurant
There are 4 bars and restaurants in the hotel. Yufang offers buffets, including Chinese cuisine Caiyue Xuan, and Coastal Steak House with Lobby Lounge. I recommend going to the Sunset Grill on the 19th floor. There is an outdoor open-air bar location on the other side. You can see the airport scenery on the opposite side. It is really chill for drinking.
position
The hotel is about 10 minutes' drive from Tung Chung's city centre, and it takes about 20 minutes to walk from the Tung Chung MTR station to the hotel. If it's a hot day, it's a lot of hard work. And the hotel does not provide a shuttle bus, so I feel that the location is really a deduction.
summary
In terms of a new hotel, the location is relatively small compared to the room size. If you want to try to scare a new hotel, you can consider it. Of course, at least it is reasonable to live in a sea-view room/executive sea-view suite. It's really a long way to enter Tung Chung!