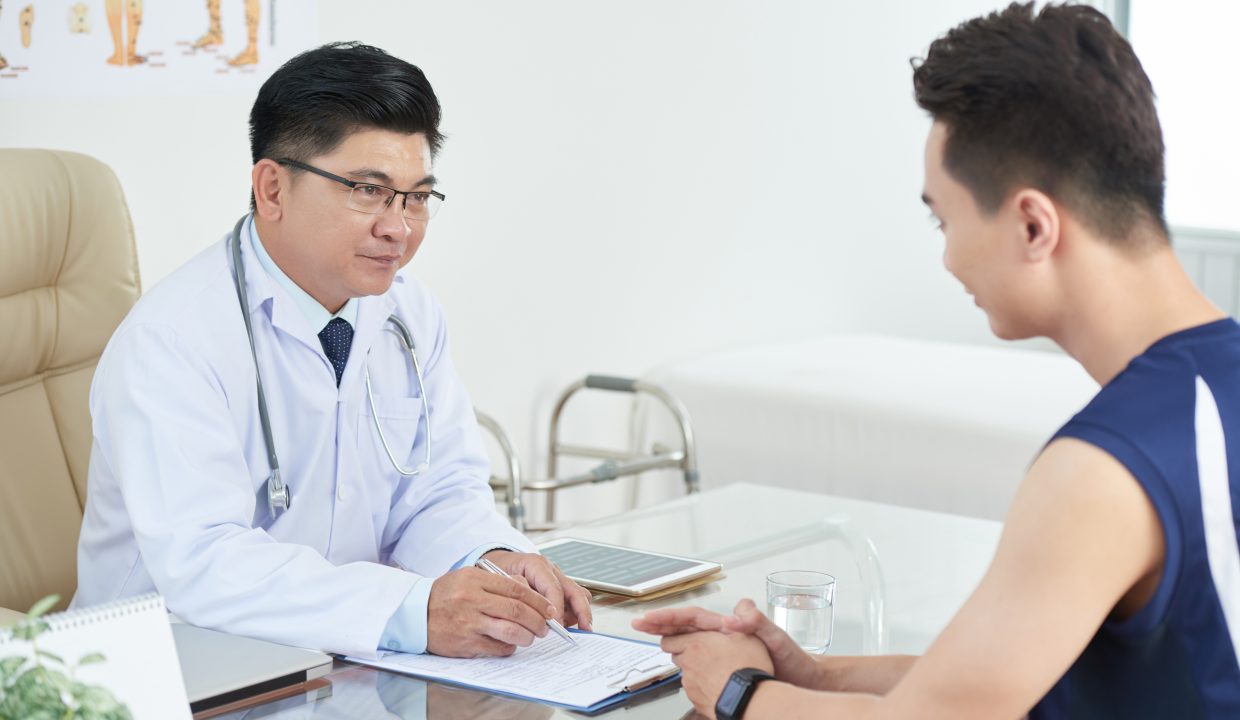 List of Tung Chung Clinics 2022
Tung Chung has developed rapidly in recent years, with a complete transportation network, numerous private properties, and mature living facilities. It has become a popular choice for emerging middle-class people.
The following is a compilation of the Tung Chung District Clinic and its neighboring housing estates, so that prospective landlords and tenants can have a more comprehensive understanding of the surrounding facilities of the housing estate.
General
Dr. Kwong Kin Hung
Human Health Medical Center 
Shop No. 22, G/F, Tung Causeway Bay, 1 Hing Tung Street, Tung Chung, New Territories
Tel: 21092711
Monday to Sunday: 08:30 – 14:00, 15:00 – 18:30
Nearby housing estates:
Dr. Yuen Ka Wai
Human Health Integrated Medical Center 
Shop 19, G/F, Tung Tee Wan, 1 Hing Tung Street, Tung Chung, Lantau, New Territories
Tel: 21090030
Monday to Sunday: 08:30 – 14:00, 15:00 – 18:30
Nearby housing estates:
Dr Yung Oi Kwan, Iris
Quality Medical Center
Shop 18, G/F, Tung Tee Wan, No. 1 Tung Chung Tung Tung Road, Lantau  
Tel: 24036623
Monday to Friday: 09:00-13:30, 14:30-19:00
Saturday: 09:00-13:00
Nearby housing estates:
Dr. Oh Aik Soon
Quality Medical Center
Shop 18, G/F, Tung Ti Wan, 1 Tung Chung Tung Tung Road, Lantau, New Territories 
Tel: 24036623
Monday to Friday: 09:00-13:30, 14:30-19:00
Saturday: 0900-1300
Nearby housing estates:
Dr. Lee Kar Yun, Peter
Dr. Lam Wai Leung Medical Clinic
Shop 13, G/F, Fu Tung Shopping Centre, Fu Tung Estate, Tung Chung, New Territories 
Tel: 21093922
Monday to Friday: 8:30-1300, 15:30-2000
Saturday: 0830-1300, 1400-1800
Sundays and public holidays: 8:30-1300
Nearby housing estates:
Dr. Lam Wai Leung, Anthony
Dr. Lam Wai Leung Medical Clinic 
Shop 13, G/F, Fu Tung Shopping Centre, Fu Tung Estate, Tung Chung, New Territories   
Tel: 21093922
Monday to Friday: 8:30-1300, 15:30-2000
Saturday: 1400-1800
Sundays and public holidays: 8:30-1300
Nearby housing estates:
Dr. Lee Wai Lung
Dr. Li Weilong Medical Clinic
Shop 12, G/F, Fu Tung Shopping Centre, Fu Tung Estate, Tung Chung, Lantau Island, New Territories   
Tel: 21090478
Monday to Thursday: 0830-1300, 1530-2000
Friday: 0830-1300, 1530-1800
Saturdays, Sundays and public holidays: 0830-1300
Nearby housing estates:
Dr. Ip Wing Fai Dr. Ip Wing Fai
Gao Zhuo Family Clinic
Shop 25, G/F, Caribbean Coast Shopping Centre, Tung Chung 
Tel: 21099396
Monday to Saturday: 0900-1330, 1530-2030
Nearby housing estates:
Dr. Lai Yi Lam Dr. Lai Yi Lam
Dr. Yilin Lai Medical Clinic
No. 11, G/F, Ying Wan Square, Ying Wan Garden, 1 Jian Tung Road, Tung Chung, Lantau
Tel: 2162 5572
Monday to Saturday: 0900-1400, 1500-2000
Sunday: 0900-1300
Nearby housing estates:
Dr. Wang Xiao
Extraordinary Medical Center
Shop 9A, 1st Floor, The City Mall, 1 Ying Hong Street, Tung Chung, Hong Kong    
Tel: 25588280
Monday to Saturday: 0900-1300, 1500-1900
Saturday: 0900-1300
Nearby housing estates:
Dr. Pang Yee Yan, Athena
Peng Yi Yin Medical Clinic
Shop 6, Ying Tung Shopping Centre, Ying Tung Estate, Tung Chung, New Territories  
Tel: 27592266
Monday to Friday: 0830-1300, 1500-1930
Saturdays, Sundays and public holidays: 0830-1300
Nearby housing estates:
Dr. Heath Robert Barrie
Room 6T-009, 6th Floor, Terminal 1, Chek Lap Kok Airport, Lantau Island, New Territories Raffles Medical Center
Tel: 22612626
Monday to Saturday: 0700-1600
Nearby housing estates:
Dr. Cheong Shao Nean 
Chung Siu-nian Medical Clinic
Room 6005, South Block, Office Building, Super One Air Cargo Terminal, Chek Lap Kok Airport, Lantau Island  
Tel: 2753 1322
Monday to Friday: 0830-1300. 1400-1730
Saturday: 0830-1300
Nearby housing estates:
Dr. Chung Wing Yee
Chung Yingyi Clinic
Shop 102, 1st Floor, Moon Lok Square, Moon Tung Estate, Tung Chung
Tel: 55888306
Monday and Friday: 0900-1800
Saturday: 0900-1300
Nearby housing estates:
Yat Tung Village
Dr. Lin Hongji Dr. Lam Wang Kei
Hongkang Medical Clinic
No. 207, 2/F, Yat Tung Shopping Centre, Tung Chung 
Tel: 2611 9090
Monday to Friday: 0900-1330, 1500-2000
Saturdays, Sundays and public holidays: 0900-1330
Nearby housing estates:
Yat Tung Village
Dr. Wong Ka Lun
Jiajian Medical Clinic
Shop 205, Yat Tung Shopping Centre, Yat Tung Estate, Tung Chung, Lantau 
Tel: 2109 9299
Monday to Friday: 0830-1300, 1530-2000
Saturday: 0830-1300, 1430-1900
Sunday: 0830-1300
Nearby housing estates:
Yat Tung Village
Dr. Choy Hok Kan
Asian Union Medical Center
Shop 203, Yat Tung Shopping Centre, Yat Tung Estate, Tung Chung, Lantau, New Territories
Tel: 31522987
Monday to Saturday: 0830-1300, 1600-2000
Sunday: 1400-1900
Nearby housing estates:
Yat Tung Village
Dentistry
Dr. Tsang Yuen Chi, Augustine
Human Health Integrated Medical Center
Shop 19, G/F, Dongdiwan, 1 Hing Tung Street, Tung Chung  
Tel: 2109 0030
Tuesday, Thursday, Saturday and Sunday: 0930-2030
Nearby housing estates:
Dr. Lam Pok Lai, Anthony
Limbo Li Dental Clinic
Shop 14, G/F, Fu Tung Shopping Centre, Fu Tung Estate, Tung Chung, Lantau 
Tel: 21090102
Monday, Tuesday, Thursday, Friday: 0900-2000
Wednesday: 0900-1300
Saturday: 0900-1800
Nearby housing estates:
Dr. Chu Yee Man, Ronnie
Quality Health Dental Centre 
Shop 18, G/F, Tung Tee Wan, No. 1 Tung Chung Tung Tung Road, Lantau 
Tel: 2403 6613
Monday to Friday: 0915-1330, 1430-1845
Saturday: 0900-1300, 1400-1700
Nearby housing estates:
Registered Chinese Medicine Practitioner
Dr. Ji Da
Renaitang
1st Floor, Tung Chung Health Centre, No. 6 Fu Tung Street, Tung Chung 
Tel: 31885383
Monday: Full-day internal medicine
Tuesday: internal medicine in the morning, acupuncture in the afternoon
Wednesday: full-day acupuncture
Thursday: full-day internal medicine
Sunday: full-day acupuncture
Nearby housing estates:
Dr. Poon Shuk Fong
Neighbourhood Counselling Association "Healthy Hotline"-Mobile TCM Health Service Plan
Open space next to Fu Tung Estate Health Centre, Tung Chung, New Territories
Tel: 67924678
Service every Thursday afternoon
Nearby housing estates:
Dr. Hui Kam Tung (Bone Injury)
For the group medical center
Shop 13, Yat Tung Market, Yat Tung Estate, Tung Chung, Lantau Island, New Territories
Tel: 34861393
Monday to Sunday: 0900-1330, 1500-2000
Nearby housing estates:
Yat Tung Village
Physical therapist 
Yu Yanfang Physiotherapist Ms. Yu Yin Fong (Neck and Back Physiotherapy)
Doctor Yu Yanfang Clinic
Shop 205-206, 2nd Floor, Regal Airport Hotel, Hong Kong International Airport
Tel: 22153288
Monday to Friday: 0900-1300, 1500-1900
Nearby housing estates: